"Water Resource Management and sustainable development"
by Thomas Cech, Metropolitan State University of Denver
The Speaker:
Tom Cech was born and raised on a farm near Clarkson, Nebraska, graduated from Kearney State College with a Bachelor of Science Degree in Math Education, and later received a Masters Degree in Community and Regional Planning from the University of Nebraska – Lincoln. He was Executive Director of the Central Colorado Water Conservancy District in Greeley, taught water undergraduate and graduate level water resources courses at the University of Northern Colorado and Colorado State University, and is now the Director of the One World One Water (OWOW) Center for Urban Water Education and Stewardship at MSU Denver. He is the author of the world wide famous book "Principles of Water Resources: History, Development, Management, and Policy ".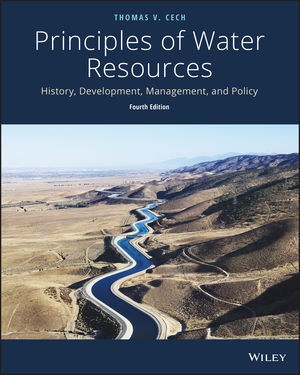 Ottobre-Decembre 2018 (Palazzina Lupattelli Aula informatica)
#1 Water management for early to modern civilization: 17 Ottobre — 9-11am
#2 Water laws and the right to water: 7 Novembre — 9-11am
#3 Human geography and sustainable water development: 14 Novembre — 9-11am
#4 Water Resource Management and urban planning: 5 Decembre — 9-11am
#5 Water Resource Management and urban planning: 19 Decembre — 9-11am
Il Ciclo di seminari si tiene in lingua inglese ed è aperto a tutti gli studenti dell'Ateneo iscritti ai Corsi di Laurea e Laurea magistrale nonché agli studenti Erasmus.
CFU/ECTS: È previsto il rilascio di n. 3 crediti Formativi Universitari agli studenti che frequentaranno il percorso formativo di 5 incontri (10 ore)